POSITIVES AND NEGATIVES OF BUILD TO RENT PROPERTIES FOR TENANTS IN AUSTRALIA
AURIENT LIMITED
There are many reasons developers, funds and institutions are confident they can attract tenants to their developments in the new Build to Rent projects in Australia. Here are some of them.
1. Security of tenure
Security of tenure is one of the biggest upsides for tenants. Build to Rent (BTR) developers have a long-term strategy, and are looking for long term stable income and they are happy for longer leases, sometimes as long as three or more years. This is in contrast to the private rental market, where one year is standard.
Because BTR leases can be longer than most private rentals, tenants avoid the 12-month "leasing cycle" – which can leave them looking for a new place every year in some cases.
2. Living in "a community" not just a apartment
BTR developers often promote the community element of their development. Overseas studies show this is a large drawcard for tenants.
A community which sees the sharing of space, means tenants automatically create friendships and form relationships. Therefore these people are not just your neighbours but become your community. During the isolation and lockdowns during Covid, the community in BTR projects was cited in overseas studies by tenants as being one of the most crucial things the missed.
3. Facilities
Facilities offered in BTR buildings sets them apart.
While many modern residential building have a gym, pool, cinema and meeting rooms these days, most BTR projects go a step further and also include state-of-the-art co-working, shared zones to hang out and entertain, rooftop entertaining areas, yoga rooms, spin studios, spa and treatment spaces, and also offer concierge delivery services, building community events and networking nights, share bike and car hire, and provide 24/7 support, including on-site maintenance and same day service.
4. Flexible lease arrangements
Lease agreements for BTR properties tend to be different from typical residential leases. For example, they may have a low or no bond (deposit) requirement, tenants can more freely decorate and paint the spaces and pets are allowed without pre-approval, and some offer short stay options so the tenant can decide if this is what they want, before commiting to a longer lease.
Longer leases also give tenants the benefit in advance of knowing what their rent will be in 2 or 3 years time.
5. The ability to move within the building if living requirements change
Often these properties will allow tenants to switch to another property in the complex if their needs change, ie, they need more or less bedrooms, larger or smaller space, a higher or lower floor etc. And for the larger BTR groups, they will allow tenants to swop into other complexes they own, even in other states.
6. Ease of moving
BTR developments can allow tenants in most cases to move in within 24 hours. This compares to many days to up to a couple of weeks for private accomodation. Electricity, gas, internet and hot water are all connected, and do not require the tenants to apply seperately for each service.
7. One point of contact
Each BTR building has in-house staff, and concierge on duty. For repairs, connections, changing apartments, moving in and out, community events, booking etc, the building's own staff handle everthing!
8. One single payment
One attractive feature loved by tenants overseas, and likely to prove equally as popular in Australia, is the "single payment rental". The rent covers all untility bills, internet, TV, cleaning, repairs and fresh linen. No more juggling 5 or 6 different bills, with different dates and different amouns each month.
9. Ease of deliveries and repairs
BTR projects come with in-house 24 hour staff and security. Deliveries are aacepted and looked after until the tenant returns home, or can be taken up to the tenants apartment.
No more ringing real estate agents, having them send three electricians out to get three quotes for the owner, then having to schedule time at home while the electrician, often three weeks later, tp come in to make a lighting repair.
The tenant does not even have to be home, and the same day that they reported the problem, by the time they get home after work, voila, it's done. No hassle, no time wasted and no cost!
10. Low deposit
Most BTR projects require a low or even no deposit arrangement. This compares favourably to standard rental leases that require one month's rent as a deposit. Combined with one month's rent in advance, and substantial moving costs, as well as deposits that are required for electricity, internet etc, there can be a substantial saving in upfront costs.
11. No furniture/fittings/white goods/utensils needed
The flexibility of BTR projects means everything is provided. Tenants just have to move in. However, for those with their own furniture, empty apartments can usually be made available. TV, dishwasher, microwave, refrigerator are all supplied. Again, substantial savings to the tenant, and far less hassle than moving all their possessions, fridge, TV and plates etc every 12 months!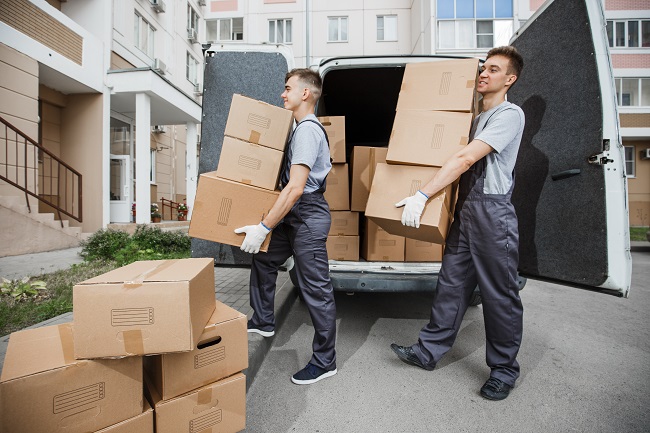 NEGATIVES of Build to Rent for Tenants
While longer leases, lower deposits, the ability to decorate, hassle free living, and top class amenities appeals to many potential BTR tenants, there are some possible downsides.
Not owning their own property
While there may be many advantages for tenants in BTR, at the end of the day they still won't be a home owner.
Of course, many BTR tenanst are likley to use the spare money for other investments, and many don't actually want to be locked in to the financial committment of owning a home. In saying that, it could mean when it comes to retirement they won't have a fully paid-off asset and will continue to have to pay rent.
Paying top-dollar
The current BTR building's command top dollar rents, higher than current rentals for the same space. They charge a price premium because of the associated services and amenities.
As the developer has structured amenity inclusions and access to facilities, it may mean tenants end up paying for things they don't use or value.
Long term committment risk

With fixed lease lengths, some BTR developments do charge lease break fees, which can be a negative.
However, newer developments are expected to address this tenant concern, and offer ease of breaking a lease should your situation change.